BREAKING NEWS ON YOUR FAVORITE INDIE STARS
A
UK  COUNTRY STAR TOPS VOTING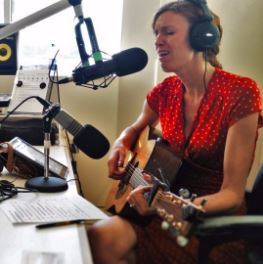 Special congratulations to Nicole Lisa Craig
for having her song 'City At Dusk' being voted Q108 Kingston's TOP CANADIAN INDIE SONG of 2017. 30 songs were submitted on a poll where artists & listeners joined our group page to vote. Runner ups included: Vinyl Ambush, Proper Man, Motion Device & Sage Rhoades.

Nicole had a busy 2017 travelling over 50,000 km and performing over 150 shows.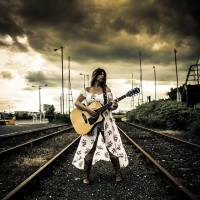 Congratulations to Helena Mace
for having her song 'Breaking Up Ain't Easy'' being voted Q108 Kingston's TOP GLOBAL INDIE SONG of 2017. 30 songs were submitted on a poll where artists & listeners joined our group page to vote. Runner ups include: Kirsten Orsborn, Dalton Cyr, Ivory Tower Project and Annemarie Picerno. 

Helena will be releasing a new album this coming February.
'WOTE' EMBARKS ON GLOBAL TOUR
SWEDISH ROCKERS RELEASE SECOND VIDEO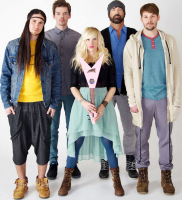 ​​

Walk Off The Earth, best known for their Youtube covers, will be touring the globe this coming spring, including their 1st U.S. visit in 3 years.  Stops include Anaheim, Denver, Boston & Chicago. After that it's off overseas with stops in France, Belgium, Switzerland, Germany, The Netherlands and the U.K.  They return to Canada May 5th and 6th with dates in Moncton, NB.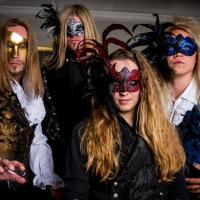 Stockholm based rockers The Grand Masquerade have returned with the release of their second music video, Say You're Mine, off their debut EP MMXVI. 
Lead vocalist and guitarist Ivve Danelli, who wrote Say You're Mine back in 2009, says "it originally had more of a pop rock sound and was meant for another project I was working on at the time, but was never used.  Guitarist John Sebastian liked the song,so he fine-tuned it for The Grand Masquerade". 
SECOND ALBUM COMING SOON

YOUTUBE VIDEO SURPASSES 500,000 MARK
UK rockers, Joe Symes & The Loving Kind are set to release ther long awaited 2nd album. It was recorded at Peter Gabriel's Solid State Logic Studios in Oxfordshire, and the Motor Museum, Liverpool. It follows the Acoustic Variations E.P, released in January 2017, plus the limited edition one sided single You're No Friends Of Mine, released in May 2017, and the Acoustic Variations E.P Volume Two in July 2017.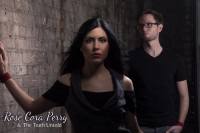 London, Ontario's Rose Cora Perry has been named one of Canada's TOP ROCK ARTISTS at the 2017 TORONTO INDEPENDENT MUSIC AWARDS making it into the top 15. She also made a huge splash on Youtube as the video for her single 'Six Feet Under' surpassed the 500,000 mark for views. Rose will be heading to California to play at the iconic Whisky A Go-Go in Los Angelas on January 23, 2018.
UK HIP HOP STAR GOES COUNTRY
CHICAGO ROCKERS RELEASE THEIR LATEST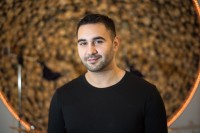 UK hip-hop, pop and r&b recording artist, Jake Aldridge, will soon hit the studio to fullfill his ambition of recording a country song. He will be working with noted music producer, 

Ben Haynes.  Jake is one of the UK's fastest rising stars, having received press coverage in over 130 magazines the past 2 years.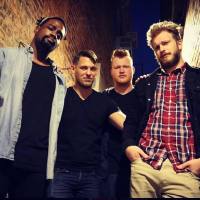 Chicago's GALLERY-81 have just released their newest single 'For Granted'.  Hot on the heels of their successful EP 'Freight Trains', it made it's debut here on Q108 Kingston Friday, Dec. 15th of last year, as well as on 101 WKQX 

in Chicago the following Sunday. Q108 was honoured to be the debut station for this rockin' tune. Look for it on Spotify, iTunes and Amazon.
NEW ALBUM SLATED FOR JANUARY RELEASE

 LATEST SINGLE TOPS 14 MILLION VIEWS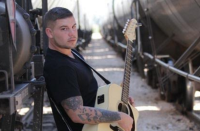 Will X (formerly Nick Caster) is back and in full swing with his newest album, 'Body Electric'  slated to be released January 26th, 2018. A powerful mix of EDM and hard driving rock, this album is sure to please everyone. You can catch 4 of the new tracks now playing daily on Q108 Kingston. Will keep you posted when the album is available for sale.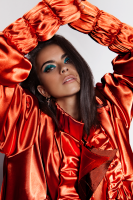 INNA's brand new single "NIRVANA" reached more than 26 million views on YouTube. The song is written by INNA with Thomas Troelsen (songwriter for Pitbull, Flo Rida, Justin Bieber and, David Guetta, to name a few).  

The song is part of the "NIRVANA" album released  the 11th of December 2017.

INNA currently sits in the #72 spot on the YouTube Artist Chart with more than 3 billion views on YouTube. 
NEW VIDEO RELEASES

James Saunders - 'Wheel Of Destiny'

Josh Lasden ft Mátyás Blanckaert - 'Love At Breakfast'

BOUNTY HUNTERS - 'Can't Get Through To You'
WILLIAM CONTROL - 'Ghost'
HILLSBURN - 'Bad Behaviours'
SOUNDLAND ft.Timebelle - Come Around
CAMERON SANDERSON - 'Pudding'
COSMIC GATE & JES - 'Fall Into You'
WALK OFF THE EARTH - 'Nomad'